How many of you have been retrenched before? Well, I have. And it was only one year after I graduated!
That was 18 years ago when I graduated with a bachelor degree with distinction in information technology. I remembered back then there were many IT professionals so for a fresh graduate like myself, I found it challenging to look for an ideal IT job. After many resumes I finally found a job as a helpdesk specialist role in a call centre. I was in a rotating shift. It was not my ideal job. However, I went ahead to do my best and along the way, I picked up many skills in IT. On a fateful day, management called all of us into a meeting room. We were told we were retrenched. At that point of time, I was worried and frustrated that this should not happen to me as I have bills to pay. It was a painful experience, but it did not kill me. It made me stronger. I would have said this to people who have not been retrenched before. It won't kill you and it would make you a stronger person.
On a hindsight, the retrenchment was a blessing. I found my 2nd job which I loved it a lot. I joined this multinational company DHL which is a giant in the logistics industry. I learned a lot in interpersonal relationships building through my daily work. It was not the usual deskbound type of job as I could move around within Singapore to meet different customers. This had broadened my horizon. After DHL, I joined FedEx which is another big giant in the same industry. Having the privilege of working in a European and American companies, I had the opportunities to learn the different companies' cultures, values system and working environments.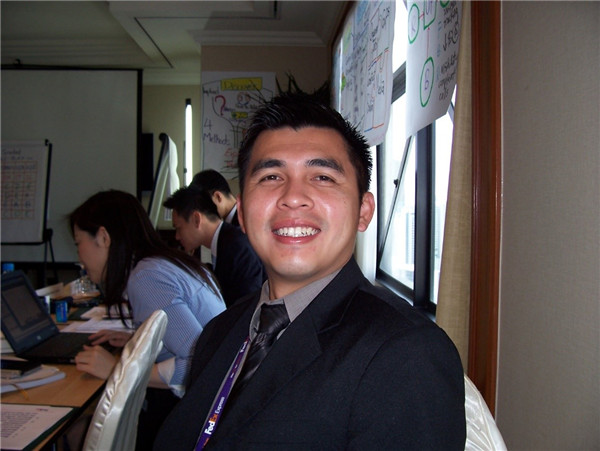 I always had the urge to start my own business and I was exploring to do e-commerce, but I lacked capital and business ideas. That was the time one of my friends said since I have sales experience, why not consider joining property as a salesperson? So, I went for a property career seminar talk with my friend. In the end I did not join as it just did not have the strong pull factor for me.
One day in February 2010, I met up with my ex-colleague from FedEx after many attempts from him to try and meet me. I thought he wanted to sell me insurance since I knew he joined the industry. However, to my surprise, he sold me a career. I did not believe in insurance then, so it took me a while to make the first move. Surprisingly I cleared the necessary licensing examinations in 2 weeks and I officially become a financial planner on 5 April 2010.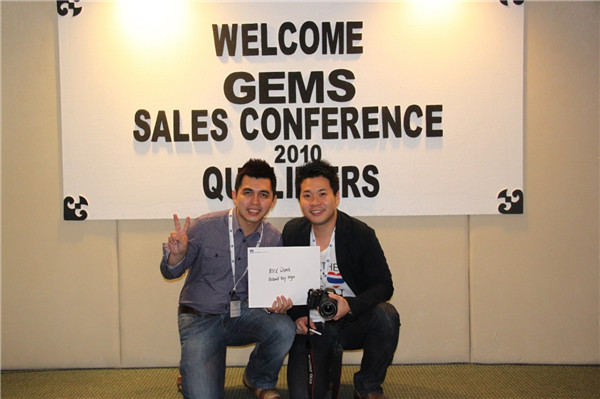 In my first 3 years as a financial planner, I had my fair share of ups and downs. I remembered in the first few months of my career, I approached some of my relatives to share with them on what I have learnt. My intention was to benefit them and not about making the sale. However, a couple of my relatives remarked that I would quit in less than three months.
Thankfully with the help of my mentor and my resilience I managed to overcome those obstacles. Whenever I feel like giving up, I will think about my clients who have given me their trust and support. This is one of the reasons I will keep pushing forward. In my belief, tough times don't last, tough people do.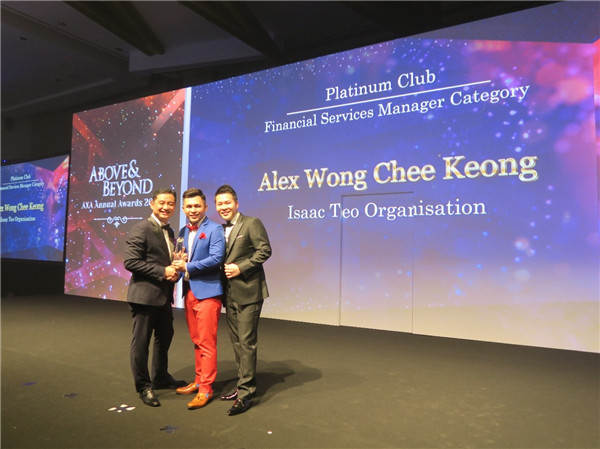 Now almost 9 years in this biz career, I'm building my next dream and that is to have Alex Wong agency. I don't know what your career journey is. However, I believe that the only way to do great work is to love what you do. I want to inspire many people in my life through my career consultation workshops, my website and other social media applications. One day, I hope to publish a book about my learnings and experience. I also want to be a better communicator. That is why I also joined SIM I Toastmasters Club.
---
P.S. I'm Alex, the adviser to new financial planners in singapore. Coaching and Leading your career transition systematically and smoothly. Find Out More …