I chose Alex Wong as my business partner and manager because he left me with a very good first impression. I felt that we had similar personalities and that I could rely on him, to be honest with me at all times. He patiently guides and supports me. He also has a good reputation in the company that allows us to get better resource and support. He is approachable, and I join the team because of Alex himself as a person. I benefit from the team because the successful agents share their knowledge and experiences with us all.
As a team, we achieve a high production together and have a long-term focus on providing quality service. Best of all we get along harmoniously together. Another
drawing factor is that Alex
is good looking.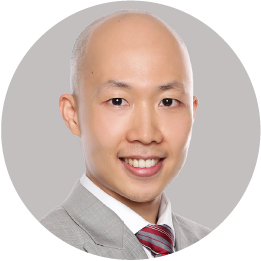 TONY
Agency Development Manager
I had met with different financial advisors before, but with Alex, I found him to be knowledgeable and professional. He wasn't just talking like he was making a sales pitch at me like the others. A few benefits with partnering with Alex for me was that he led by example. In his work approach he is focused on details, he always tries to move beyond his comfort zone, and he is open to new ideas. I like that Alex as my business manager is patient, open and allows team members the opportunity to explore their ideas. I am impressed that he is one of the TOP managers in AXA Singapore.
I joined Alex's team because he is personable and there are multiple MDRT qualifiers in his team. In the team, we have weekly meetings to discuss what to do next, the latest events and regular updates. This is helpful as a financial planner as it is easy to get overloaded when you are on your own. The other team members are open to sharing and helping. There is personal growth too as it makes you do things you don't regularly do.
Alex and team are focused on long-term
goals. Alex reminds us that getting the
passive income is more important than
the initial commission.